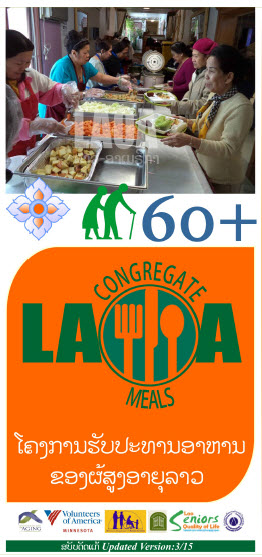 Congregate Meals
What benefits you will have?
Promote good health
Improve nutrition status
Increase socialization
In addition to a hot meal, you can access to:
Nutrition counseling & education
Health screening
Holiday special
Participate in activities such as free chemical vegetable garden, etc...
Physical activity programs: Tai-Chi
Volunteer opportunities
Referral for Public Benefits
How do you qualify for congregate meals?
You must be 60 years of age or older. The spouse of any age is also eligible regardless of age.
SLIDING FEE SCALE SYSTEM
MEALS SITES
Lao Advancement Organization of America (LAOA)
NOTE: Efforts should be made to serve those eligible participants with the greatest economic need, greatest social need, those with low incomes.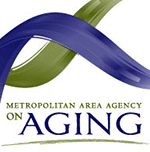 "Funded under contract with the Volunteers Of America Mn (VOAmn) through Metropolitan Area Agencies on Aging, Inc.(MAAA), as part of the Older American Act Program and Participant Contribution"

The congregate program is designed to help increase the nutrient intake and to prevent health deterioration and social isolation of participants.
For more information, please contact: Kinnary Pimpadubsee, Food Manager: 612.302.9048 or Bounleuth Gowing, Program Director: 612.767.1684 OUR BROCHURE>>>









SERVICE HOURS
MON- 12:00PM-1:30PM; WED- 12:00PM-1:30PM; FRI- 12:00PM-1:30PM
Before And After [Meals] VIDEO Clips]