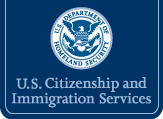 ESL & Citizenship
What are the eligible for citizenship or naturalization, you must meet all of the following requirements:
You must be 18 years of age or older.
You must be a legal permanent resident for five years, or three years if married to a United States citizen. If you help the USA Armed Forces, you may be eligible even though you are not a legal permanent resident. If you are a refugee, your five years begins on the date you entered the United States.
You must be physically present in the United States for at least half of the required residency period.
You must have not abandoned residency.
You must be willing to swear loyalty to the United States.
You must have good moral character.
You must read, write, and speak basic English unless you meet of the exemptions below:
What are the advantage of being a United States citizen?
There are many advantage to being a United States citizen. You can file to bring family members, such as children, parents, brothers, and sisters, to live in the United States.
The process of reuniting your family usually goes much faster if you are a citizen.
Becoming a United States citizen can help your children. Unmarried permanent resident children under age 18 automatically become citizens when one or both parents become citizens.
You have the right to vote in all elections.
You can be elected to public office.
As a citizen, you can receive full Social Security Benefits, even while living in most foreign countries.
You can live and travel outside of the United States without losing your citizenship.
Traveling in some foreign countries may be easier for you as a citizen of the United States.
Are there any barriers to becoming a citizen? Yes. If you experienced any of the following, or other situations not listed, it is recommended that you see an expert in immigration law before applying for citizenship:
You made trips out of the US for more than 6 months.
You moved to another country since receiving your green card.
You are in deportation or removal proceedings, or you have been deported.
You haven't filed your federal income taxes.
You haven't provided financial support to your children.
You are a male and have not registered with the Selective Service.
You have been arrested, convicted, or have committed a crime.
You have ever had problems with drugs, prostitution, polygamy, firearms, or domestic or child abuse.
You committed fraud to enter the United States, get your green card, or you weren't eligible when you original got your green card.
You lied or committed fraud to receive public benefits.
You have claimed to be a citizen but weren't.
You helped someone enter the United States illegally, even if it was a relative.
ENGLISH LANGUAGE WAIVER EXEMPTIONS To take the US history and government test in your native language, you must be
:
55 years of age and a legal permanent resident
for at least 15 years.
50 years of age and a legal permanent resident
for at least 20 years.
To take a simplified version of the US history and government test, you must be:
65 years of age and legal permanent resident
for at least 20 years.
To be exempt from both the English requirements and the test of US history and government, you must be:
Unable to learn English or pass the test as the result of a physical, mental, or developmental disability.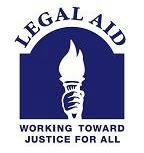 Lao Advancement Organization of America (LAOA)
| MON | WED |
| --- | --- |
| 10:00am-11:00am | 10:00am-11:00am |
US Citizenship Preparation Class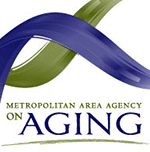 "Funded under contract with the Metropolitan Area Agencies on Aging, Ic. (MAAA), as part of the Older American Act Program and Participant Contribution"