Elders Respite Care and Elders Day Services
Allow your loved one to attend our Lao Seniors Quality of Life Program
This Program serve those 65
and over who:
need a supervised and stimulating environment
need health, medicine or diet monitoring
need personal care
need suitable exercise
want to spend time with friends
Do You...
....worry about a loved one sitting at home during the day?
..worry whether they have eaten or taken their medicine?
..need help providing personal care to a loved one?
..need some time for yourself to do errands or rest?


Lao Seniors Quality of Life is a planned program of activities for individuals 65 years or older who require supportive care during the day but can return home in the evenings. The benefits for participants of those services include:
Mental, physical and social interaction and stimulation
To enhance self-esteem and dignity
To promote independence
To prevent or delay institutional/nursing
home placement
Provide a safe and secure location for your loved one in a medically supervised environment
Our activities include:
Hot lunch plus morning and afternoon snack.
Flower and Vegetable Gardening
Special Guests (Singers, Musicians)
Senior Aerobics Walking Trail
Nutrition Study
Gaming on Computer
Blood Pressure Screenings
Computer Class
Crocheting
Exercise Classes
Music/Special Singing
Support Groups/ Elders Circle
Citizenship Class
And More!
Available Services:
Property Tax Return Assistance
Legal Assistance
Housing Assistance
Government Benefits Information & Case
Assistance
Counseling
Transportation
Trips Opportunities
Trips to Historic sites, Outdoor Traditional/
Religious Events, and picnics
New Year's Day and Thanks Giving
Christmas Bazaar
Fashion and Dance Show
Volunteer Opportunities
Lao Seniors Quality of Life (LSQL) is a program for Lao seniors and their caregivers will stay healthy and remain in their homes, and is based on Lao language, culture and beliefs and staffed by Lao speaking employees and volunteers. Utilizing the Lao Cultural Center (LCC) and existing resources, volunteer support and selected contractors /partners, the Lao Seniors Quality of Life Program bilingual program for Lao seniors result to improve safety and health of ethnic Lao seniors and supports for caregivers that allow them to maintain their own health, emotional and financial wellbeing while caring for an elder.

Our Facility- Lao Cultural Center Education Recreation Health (ERH)
4200+ square feet of activity space plus men and women's handicapped accessible bathrooms of Lao Cultural Center (LCC).
Satellite Television /Community and Socialize /Conference Room
Computer Lab
Library
Health scanning / Nurse room (First Aid Room)
Meeting room
Entertainment Stage
Exercise room
Seniors garden
Van Transportation
Our Staff:
Qualified Staffs and Volunteers
Licensed Preactical Nurse
Certified Nursing Assistants
Senior Companions
















OUR BROCHURE>>>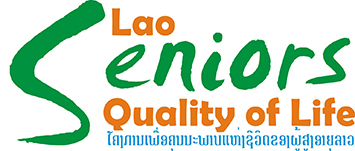 Lao Advancement Organization of America (LAOA)